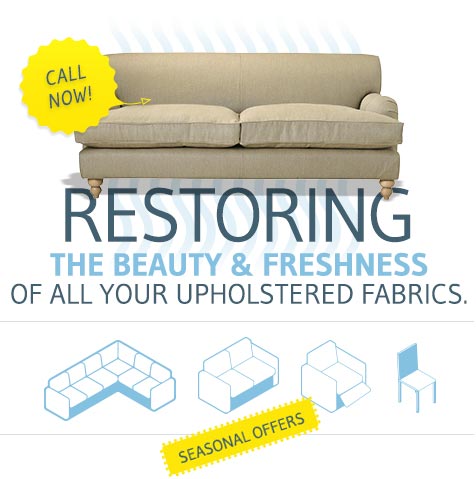 Water Damage Restoration Services in Fort Lauderdale, FL
How am I going to clean up this mess? This is the first question that runs through your mind when you get a burst pipe, a leaking roof, a flooded basement, or a sewage backup. If you live in Fort Lauderdale, FL then you don't have to worry about water damage restoration in your home. UCM Upholstery Cleaning provides water damage restoration, mold remediation, and cleaning services at affordable rates and will leave your ceiling, furniture, rugs, floors, and carpets as good as new.
Continue reading to learn about our water damage restoration process.
Professional Water Damage Restoration
Inspection
We kick-start our water damage restoration process by inspecting and assessing the damaged area to see how widespread the damage is. We pride ourselves in using state-of-the-art equipment such as moisture detection devices and hygrometers to provide an accurate assessment of the water damage. This step is critical in determining the extent of the damage and the best disaster damage restoration results.
Water Removal
The next stage is water removal that entails the extraction of water from your house with specialized equipment such as high-powered pumps and vacuums that are designed to extract water from your floor, furniture, carpet, or rugs. This is an important part of mitigation, because removing the water will reduce the chance of secondary damage from the areas staying too wet.
Drying and Dehumidifying
After water removal, the drying and dehumidifying process follow to ensure all waterlogged surfaces are completely dry. This process uses dehumidifiers and industrial-quality air movers to ensure all house items and furniture have a complete dry feel to prevent dampness and mold growth.
Cleaning and Sanitizing
What follows is the cleaning and sanitizing stage, where our cleaning experts ensure your home is left clean safe, and dry by using specialized cleaning techniques that utilize different methods and professional supplies depending on the type of equipment to be cleaned.
Restoration
The last phase involves restoring your home to its original state before the water damage. In this stage, our experts repair your household items and advise on items that need replacement to ensure minimal repair costs.
Mold Remediation
More often than not any home hit by water damage is likely to encounter mold growth, especially if water damage restoration was not able to begin completely. Mold growth in homes can cause significant health issues such as allergies and respiratory problems when not taken care of. Our mold remediation services will ensure we get rid of the mold and also stop it from spreading in your home. This is a crucial step after water damage restoration.
Carpet and Rug Cleaning
Now and then professional cleaning of carpets and rugs is essential considering the normal home-based vacuum cleaners are not capable of completely removing all the dirt especially after water damage. Water damaged carpets are not easy to clean hence the need for our cleaning services which are well equipped to clean your carpets and rugs after a storm and flood damage. UCM Upholstery Cleaning uses specialized carpet and rug cleaning methods crafted and well mastered by our team of professional cleaners applied according to the type of the carpet. These methods include steam and deep cleaning, shampoo and bonnet cleaning.
About Us
UCM Upholstery Cleaning's services stand out among businesses that offer water damage restoration and cleaning services in Fort Lauderdale, FL because of our team of experienced professionals and the use of modern and specialized equipment to offer affordable water damage restoration and cleaning services.
Our team is made up of talented and experienced professionals for all water damage restoration processes including water mitigation, wall restoration, upholstered furniture repairs and cleaning, mold mediation, and many more. We are your one-stop business for all your water damage restoration and cleaning needs!
We are proud to work with Flood Damage Pro, a professional water damage restoration company, to provide superior coverage for our customers, especially during hurricane season! Our lines and doors are always open 24/7 to offer timely responses to all emergencies, let us handle the mess while you sit back and enjoy excellent value for your money!
Frequently Asked Questions About Water Damage Restoration Services
What causes water damage?
Water damage can result from various sources, including floods, storms, burst pipes, leaking roofs, and appliance malfunctions.
How quickly should I respond to water damage?
It's crucial to act promptly. Mold can start to grow within 24-48 hours, and the longer you wait, the more extensive and costly the damage can become.
What should I do immediately after water damage occurs?
First, ensure your safety. Then, turn off the water source if possible and contact a professional restoration service like us to assess and address the damage.
Do I need to hire a professional for water damage restoration?
Yes, professional restoration services have the expertise and equipment to handle water damage efficiently and effectively, minimizing further damage and mold growth.
Can you prevent mold growth during the restoration process?
Yes, our process includes thorough drying and dehumidification to prevent mold growth. We also offer mold prevention services.