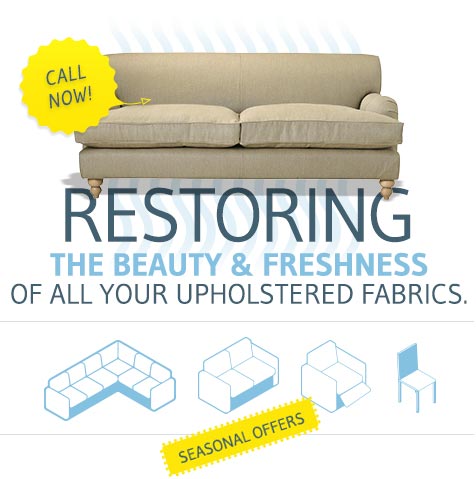 Mold Remediation Services
Mold outbreak is a common problem nowadays. Most houses either have mold spores or patches that need to be cleaned in time. After all, no one wants their home to smell disgusting. Therefore, we offer professional mold removal and mold remediation services in Fort Lauderdale, FL. No matter how intense the issue might be, our team can handle it efficiently. Our trusted mold experts have years of experience and are certified at doing their job. Any home or office contaminated with mold is not worth living in. It can lead to respiratory issues, which put your life at risk. Instead of dealing with the problem on your own, get in touch with us - 954-900-6686. UCM Upholstery Cleaning dedicates itself to providing hassle-free and completely satisfactory services for remediation of mold. Our services include:
Mold inspection after water damage restoration
Removal of mold
Disinfection and removal of odors
Restoration after mold removal
Black mold treatment
It's vital to have an extensive cleaning carried out right after detecting the first signs of mold.
Get Rid of Mold with Our Services in Fort Lauderdale, FL
Our services are one of a kind and extremely helpful. Each step of the remediation and removal process is carried out with great precision. You can hire us for the following services at any time.
Professional Mold Inspection and Testing
Licensed mold remediation providers perform mold inspections of your homes and offices. Mold testing is the first step in determining the presence of mold. Once you arrange an appointment, our team reaches your location with the required equipment. They carry out the relevant tests. These include taking air samples and marking visible mold patches. All of these methods help track down the infected areas. After completing the inspection and testing phase, the technicians inform clients about the situation.
Visible Mold Removal, Cleaning, and Sanitizing
It's not easy to remove mold on your own. Even a minor mistake can make things worse. Therefore, the best option is to hire professionals. We remove mold from every area and also focus on hidden corners. Sometimes, mold can grow inside ducts and walls, so one needs to check these areas as well. Once, all the visible mold is cleared out, we shift to cleaning and sanitizing the affected areas. Using multiple detergents and cleaning solutions, we get rid of all the spores. Sanitization using antimicrobial chemicals is mandatory for surfaces.
Professional Remediation Process
Licensed mold remediation specialists get rid of mold from your home. Since these specialists bring supplies for the remediation of mold, you do not need to arrange anything. Anti-fungal and anti-microbial treatment solutions eliminate hidden mold colonies.
Restoration Services
Sometimes the removal process involves the removal of drywall or carpeting if the contamination is out of control. However, you do not need to panic. These technicians perform all internal cleaning so that your property is ready for a licensed contractor.
Why Choose Us for Mold Remediation
UCM Upholstery Cleaning is one of the best providers for mold remediation near you. Our specialists perform an exceptional job at removing mold and restoring your homes to their original form. We give extra attention to sensitive areas such as vents, bathrooms, and attic. No one likes moldy patches in their homes or company offices, so the best option is to opt for remediation service providers near you. By hiring us, you get:
First-class remediation services
Economical packages
Eco-friendly solutions
Residential and commercial services
Call for Professional Mold Remediation near You
We know that your peace of mind is paramount in choosing mold remediation specialists for your property. We have invested extensively in training and certification so that you know that your property is in the best of hands.
Because mold jobs are time-sensitive, we have recently partnered with FDP Mold Remediation for large and complex mold remediation jobs. This local company specializes in mold abatement and is fully licensed and insured. This partnership will allow prompt and efficient service for all of our customers.
To get a hold of our team, you only need to call at 954-900-6686. Once you explain your problem, our representative will book you an appointment and send a team to your residence or office. From there, our team manages it all. You can get an estimate on the phone or ask the technician. They will elaborate on all the costs and treatment steps. We are available 24/7 for emergency cases, so call us any time or connect through our website form. We will respond as soon as possible.
FAQs about Mold Remediation Services in Fort Lauderdale, FL
Can Mold Be Completely Removed from a House?
Yes, you can eliminate the mold in your home by getting professional remediation. However, to keep your place safe, make sure that the air is moisture-free. The less moisture there is, the better the results. Moreover, air purifiers can also help keep the air clean.
How Much does the Process Cost?
Remediation costs can vary according to the size of the contamination. The rates will depend on factors like area, rooms, depth, and seriousness of the issue. For an estimate, clients can call us and explain their situation. Depending on the details, we will provide a value. However, only after an inspection, our team can give an accurate breakdown of charges.
What is mold remediation?
Mold remediation is the process of identifying, containing, and removing mold to prevent its further growth and return.
Why is professional mold remediation necessary?
Professionals have the expertise and equipment to safely and effectively remove mold, reducing health risks and preventing regrowth.
What are the signs of a mold problem?
Common signs include a musty odor, visible mold growth, water damage, or health symptoms like allergies and respiratory issues.
Is mold harmful to health?
Mold can produce allergens and mycotoxins that can be harmful to health, especially for individuals with allergies, asthma, or compromised immune systems.
Do you work with both residential and commercial clients?
Yes, we provide mold remediation services for both residential and commercial properties.
What is the mold remediation process?
It typically involves assessment, containment, removal, cleaning, and prevention. The exact process varies based on the severity and type of mold.