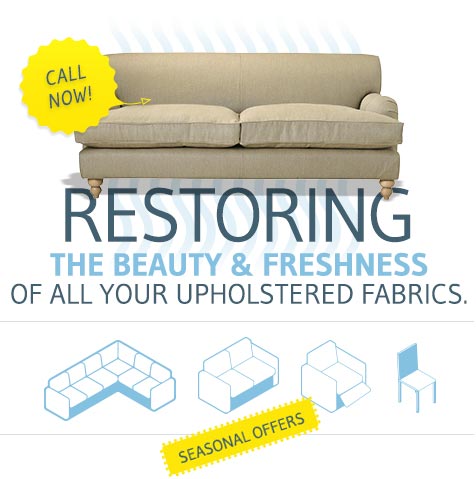 UCM Upholstery Cleaning: About Our Cleaning Services in Fort Lauderdale
UCM Upholstery Cleaning is a professional cleaning service provider in Fort Lauderdale and the surrounding areas. We offer a wide range of cleaning services with a satisfaction guarantee for all our customers.
Our Story and About the Owner
Clara J. Patterson started the company in 2005. At that time, almost no other cleaning companies used eco-friendly solutions.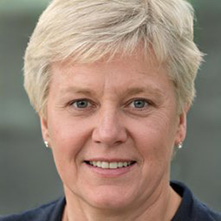 This motivated Clara to create a new business with a focus on only utilizing a "green" approach. Since then, we have not ceased to provide premium green cleaning services to residential and commercial properties in the Fort Lauderdale and other surrounding areas.
Fast forward to today, and UCM Upholstery Cleaning has established itself as a trusted local team of upholstery cleaners in Fort Lauderdale, Florida. We came in at a time when homes and businesses yearned for a professional, eco-friendly, high-quality, and wide range of professional cleaning services. And we continue to give our customers what they want while making this world cleaner.
But the biggest secret to our success is our customer-first approach. We continue to provide custom, reliable, and trustworthy cleaning services in Fort Lauderdale and its surroundings. Whenever you are looking for "green cleaning services near me", we got you covered.
Our Mission
Our mission is the driving force behind our outstanding services. We will:
Offer valuable cleaning services for homes and businesses.
Provide efficient services that meet all our client's expectations.
Provide consistently high-quality services from start to finish.
Offer timely services without compromising on your requirements.
Employ safe eco-friendly solutions, practices, and procedures.
Guarantee high customer satisfaction rates.
UCM Upholstery Cleaning Offers Various Types of Services for Organizations and Individuals
We pride ourselves on offering a full package of Fort Lauderdale upholstery cleaning services irrespective of the complexity, timeline, or workload. Below are the services you can get from our experienced and certified professionals:
The upholstery on your sofa can become a mess over time. Don't torture yourself by sitting down when it's covered in dirt and dust trails! Hire professionals to give it a one quick clean before you start hiding all those under cushions again.
Leather is a luxury, cozy, and durable furniture fabric. However, it is not immune to damage. For this reason, proper maintenance and regular cleaning are recommended. We guarantee safe, effective, and affordable leather cleaning services at UCM Upholstery Cleaning.
Even if you frequently clean your bedding and linen, your mattress will still collect dirt and germs. Cleaning your mattress eliminates allergens, improves its lifespan and appeal, and boosts your sleep quality. Our efficient mattress cleaning allows you to enjoy all these benefits.
We offer comprehensive furniture cleaning in homes, schools, and offices using eco-friendly approaches. Furniture cleaning will help restore your furniture's appeal and make it last longer.
Water damage should always be addressed as quickly as possible to avoid further damage. Our team will respond to your call even after hours if emergency water damage restoration is needed. Call us at 954-900-6686 and let us help you with the initial cleanup and water restoration.
The upholstery in your boat may develop stains, microbes, and mold due to constant exposure to moisture. Cleaning the upholstery in your boat will enhance its appeal, help you discover minor issues before they develop into serious ones, and maintain its value.
A mold infestation on your property is both frustrating and dangerous. But worry not because we offer advanced mold testing, removal, and remediation services that are effective and safe. We employ natural and non-toxic chemicals for the process.
Why Are Services From a Professional Cleaning Company More Effective?
You may wonder why a licensed cleaning company can deliver better results over DIY cleaning or hiring a regular house cleaner. Commercial furniture cleaning businesses employ professionalism. Our expert and experienced cleaners have the necessary techniques and equipment to provide high-standard cleaning. We can deal with all types of upholstery fabrics and quickly get rid of the most stubborn stains and dirt.
Even when it comes to house chairs and sofa cleaning, we will complete the task faster while delivering better end results. At UCM Upholstery Cleaning, we guarantee quality output on each cleaning service, which means high customer satisfaction rates.
What Are the Advantages and Features of UCM Upholstery Cleaning?
Here are a few reasons you should hire UCM Upholstery Cleaning services:
We use non-toxic, certified, and eco-friendly cleaning solutions to maximize the safety of your upholstery, family, pets, and property.
Our nearly two decades of experience has exposed us to various technologies, approaches, and cleaning tips, making it easier for us to always achieve great results.
We offer intensive cleaning for tough stains and hard cleaning tasks. Our deep cleaning services include hot water extraction, stain removal, and deodorization.
We employ assessment and quality control practices to ensure customer satisfaction and high service quality.
We have multiple, up-to-date, and highly advanced cleaning equipment.
We hire our cleaning staff carefully and based on merit, our team includes certified, disciplined, and experienced individuals.
At UCM Upholstery Cleaning, we also offer free estimates for all potential customers, so call us today to schedule a consultation - 954-900-6686. You'll be amazed at the difference our cleaning services can make.