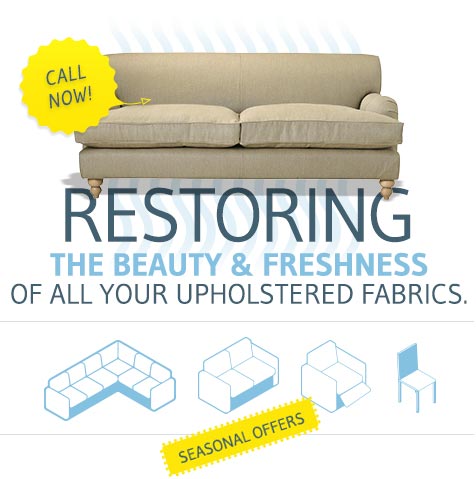 Boat & Yacht Cleaning Services in Fort Lauderdale, FL
There's no better way to enjoy the lovely summer weather than having a ride in your boat with your family or friends. However, that can't be the case when your boat looks grubby and probably even emits all sort of unpleasant smells. Even though everyone wants to ride in a clean boat, cleaning the boat's upholstery, furniture, and carpets is not an easy thing to do, which is why most boat Fort Lauderdale owners don't even bother to consider DIY interior boat cleaning projects. That's why it's often advisable to hire professionals to do the job for you so that you can enjoy your next sailing adventure. Here are some of the reasons to get professional help:
Save time
No one wants to use too much of their time just trying to clean their boat's interior, not forgetting that cleaning is not such an enjoyable hobby most of the time. As such, it would be a great idea to hire someone for your boat cleaning in Fort Lauderdale, as you get to save some time which you can then use to do something else - something that you enjoy more. Besides, this can even be the time you and your family or friends start making plans for the forthcoming sailing escapade.
Maintain value
Your boat is, of course, an expensive purchase which is why you always want to see to it that you do whatever you can to maintain its value. Professional interior upholstery cleaning of your boat is one of the ways to maintain the value of your boat.
Good looks
Everyone wants their boat to look great all the time such that they even look forward to having visitors in their water-vehicles. There's no better way to do that other than taking advantage of professional boat cleaning in Fort Lauderdale. Don't be surprised when people come into your boat and shower you with the compliments of how good your boat looks after a thorough upholstery cleaning service.
Find small damages early enough
One of the best ways to deal with potential damages is identifying and acting upon them soon enough since delays might result in greater problems that might need you to dig deeper into your pocket. Besides, repairing some damages might take a significant amount of time - time that you should be out in the waters exploring the wonder of mother nature. That's why you need high-quality boat cleaning services to help you identify and deal with minor damages before they advance.
Save cash
You might be wondering how you can save some money by hiring boat cleaning experts, yet you are paying for the service. The argument is, however, pretty simple - you get services at the correct prices, so you won't have to cough out some extra bucks. Take, for example, a situation where you decide to do the upholstery cleaning on your own, then instead of everything going as expected, damages occur, and you now must deal with another problem. Professional boat cleaning in Fort Lauderdale always gives you better value for cash, because even if accidents happen, you don't have to worry as that will be sorted out by the service provider.
Our Boat & Yacht Cleaning Process
Assessment: We evaluate your boat's specific cleaning requirements.
Interior Cleaning: Our professionals will thoroughly clean and refresh the interior, from upholstery to cabin spaces.
Exterior Cleaning: We remove dirt, salt residue, and grime from the boat's exterior to maintain its appearance and longevity.
Detailing: We pay close attention to the details, ensuring every nook and cranny is spotless.
Protection: Upon request, we offer protective treatments to safeguard your vessel from future wear and tear.
Why Invest in Regular Boat Cleaning?
Regular boat and yacht cleaning not only preserves the aesthetics of your vessel but also protects its structural integrity and longevity. It ensures you enjoy a clean, inviting, and safe environment on the water.
Frequently Asked Questions About Boat & Yacht Cleaning Services
When it comes to keeping your boat or yacht in pristine condition, we understand that you may have questions. Here are some common inquiries about our services:
Why is professional boat and yacht cleaning necessary?
Professional cleaning not only maintains the appearance but also ensures the longevity and structural integrity of your vessel. It prevents corrosion, mold, and other issues.
What areas of my boat or yacht do you clean?
We provide comprehensive cleaning services, including interior upholstery, cabin spaces, and exterior detailing.
How often should I have my boat or yacht cleaned?
The frequency of cleaning depends on usage, environmental conditions, and personal preferences. We recommend regular maintenance to prevent damage and keep your vessel looking its best.
Are your cleaning products safe for the marine environment?
We use eco-friendly and marine-safe cleaning solutions to minimize any harm to the environment.
How long does the cleaning process take?
The duration depends on the size and condition of your boat or yacht. We'll provide an estimate upon assessment.
Do you offer special discounts or packages for regular cleaning services?
Yes, we have exclusive discounts and packages for ongoing boat and yacht cleaning services. Inquire about our offers.
How do I get a free estimate for my boat or yacht cleaning?
It's easy! Simply call us at 954-900-6686, and we'll provide a free, no-obligation estimate for your cleaning needs.
Boat cleaning professionals near Fort Lauderdale
Contact UCM Upholstery Cleaning today for a free on-site estimate and quality services that will leave you smiling all the way to your "new" boat. We have all the equipment and skills needed to ensure that Fort Lauderdale, FL residents always have clean boat interiors. Besides, we are bonded, insured, and certified, so you can always relax and be sure that you are dealing with professionals.
Clean your boat's interior (rugs, upholstery & furniture cleaning) is not simple, but you can hire professionals at UCM Upholstery Cleaning.