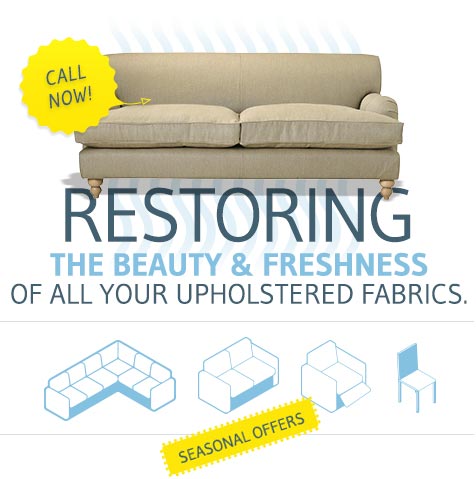 Rug Cleaning Service Near Fort Lauderdale
Welcome to UCM Upholstery Cleaning, your trusted partner for top-quality rug cleaning services. We understand the significance of a clean and welcoming environment in your home or workplace. Our dedicated team of skilled professionals is here to ensure your rugs receive the care and attention they deserve. With years of experience, state-of-the-art equipment, and eco-friendly cleaning solutions, we specialize in revitalizing a wide range of rugs, from delicate Oriental rugs to durable synthetics. We tackle tough stains, eliminate odors, and leave your rugs looking fresh and vibrant. Your satisfaction is our utmost priority, and we stand by our commitment to delivering excellence in every aspect of rug cleaning.
Why Choose Us?
Experienced Professionals: Our team consists of skilled technicians with years of expertise in rug cleaning.
Comprehensive Cleaning: We clean a wide variety of rugs, from area rugs and Oriental rugs to wool, silk, and synthetic materials.
State-of-the-Art Equipment: We use the latest technology and eco-friendly cleaning solutions to ensure the best results.
Customized Solutions: Every rug is unique, and we tailor our cleaning approach to meet the specific needs of each one.
Stain and Odor Removal: We specialize in the removal of stubborn stains and odors, leaving your rugs fresh and clean.
Free Estimates: Contact us at 954-900-6686 for a free, no-obligation estimate.
Satisfaction Guaranteed: Your satisfaction is our top priority. We won't leave until you're delighted with the results.
Our Rug Cleaning Process
Our rug cleaning process is a comprehensive and meticulous approach designed to revitalize and refresh your rugs. We start by carefully inspecting your rugs to determine the appropriate cleaning method and address any specific concerns. The next step involves thorough dusting to remove embedded dirt and debris. We then apply a specialized pre-treatment to tackle stains and spots. Our expert technicians use advanced equipment to clean the rugs, whether it's a gentle hand-wash for delicate materials or a deep cleaning for more robust rugs. We pay special attention to the fringe, ensuring it's properly cleaned. After cleaning, we rinse and extract excess moisture to expedite drying. The final step involves post-cleaning inspection to ensure quality and, if necessary, additional spot treatments. The result is rugs that look and smell fresh, with restored colors and a revitalized appearance, all while preserving the integrity of the fibers and ensuring a longer rug life.
Why Invest in Rug Cleaning?
Regular rug cleaning not only preserves the appearance of your rugs but also ensures a healthy indoor environment by eliminating allergens and dirt. It extends the life of your rugs and is a cost-effective way to protect your investment. For a free estimate and to schedule your rug cleaning service, please contact us at 954-900-6686. We are committed to providing the best care for your rugs, ensuring they remain a source of comfort and beauty in your space.
Frequently Asked Questions About Rug Cleaning
Rug cleaning is a crucial part of maintaining a clean and healthy environment. Here are some common questions about our rug cleaning services:
How often should I have my rugs professionally cleaned?
The frequency of professional rug cleaning depends on factors such as the level of foot traffic, the presence of pets, and individual preferences. As a general recommendation, most rugs benefit from professional cleaning every 6 to 12 months for optimal maintenance. However, high-traffic areas and homes with pets may require more frequent cleaning, typically every 3 to 6 months, to ensure cleanliness and longevity. It's advisable to consult with a professional rug cleaning service for personalized guidance based on your specific needs and circumstances.
Do you clean all types of rugs?
Yes, we specialize in cleaning a wide range of rug types. Whether you have traditional wool rugs, delicate silk rugs, durable synthetic rugs, or even antique and heirloom rugs, our experienced team is equipped to handle the cleaning needs of various materials and styles. We tailor our cleaning methods to suit the specific requirements of each rug, ensuring a safe and effective cleaning process.
Can you remove tough stains and odors from rugs?
Our rug cleaning services are designed to tackle tough stains and odors effectively. We employ advanced cleaning techniques and products to target and remove a wide range of stains, including pet stains, food spills, and more. Our process not only eliminates stains but also addresses underlying odors, leaving your rugs looking and smelling fresh and clean.
Are your cleaning products safe for pets and children?
Yes, the cleaning products we use are selected with safety in mind. We prioritize eco-friendly and non-toxic cleaning solutions that are safe for both pets and children. Our cleaning process ensures that residues are thoroughly rinsed out, leaving your rugs clean and free from harmful chemicals, making it a healthy choice for your family and pets.
Do you offer free estimates for rug cleaning services?
Yes, we provide free, no-obligation estimates. Contact us at 954-900-6686 to request one.
What is your satisfaction guarantee?
Our satisfaction guarantee for our rug cleaning service reflects our commitment to your complete satisfaction. If you're not satisfied with the results of our cleaning process, we will work with you to address your concerns and ensure you're happy with the outcome. Our goal is to provide you with clean, fresh, and revitalized rugs that meet your expectations, and we stand by our service with this guarantee.
For any additional questions or specific concerns related to rug cleaning, please don't hesitate to reach out to us. We are here to provide expert guidance and ensure your rugs are clean and fresh.